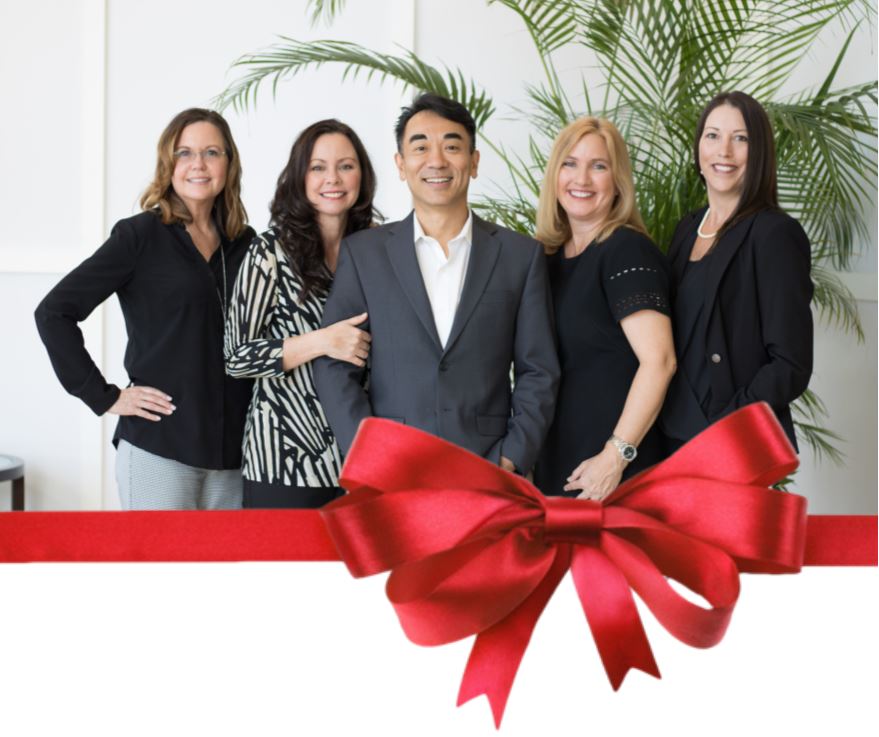 Happy December!  It's that time of the year again. We want to wish you a very happy holiday season.  May it be filled with joy, warmth, and goodwill.
We want to thank you for your trust and support this year.  We helped 70 families with their home purchases and sales this year.  In 2017, many of our clients have upsized, downsized, bought a first home, relocated, bought an investment property, or sold an investment property.  Whatever the purpose and reason, we are honored to have been a part of the journey.  Each and every journey we took with clients was special and memorable in some way.  We believe in home ownership and real estate investment. We are grateful to have been entrusted to be the guides in achieving your real estate goals.
Looking back in 2017, Orlando continued to enjoy a healthy, stable, and mature real estate market.  As I have said throughout the year, the market behavior depends on the price segment, and of course, the location.  The October median price of a home in Orlando is $218,000 (vs. $205,000 a year ago).  The average price is $259,600 (vs. $247,200 a year ago).  Homes doubling this price point move slower but homes below this mid-$200's average price are in short supply.  New constructions do not alleviate this shortage because it's difficult for today's builders to bring the cost down low enough to be in that market segment.  So the pressure and challenge continue for first time home buyers and entry-level home buyers.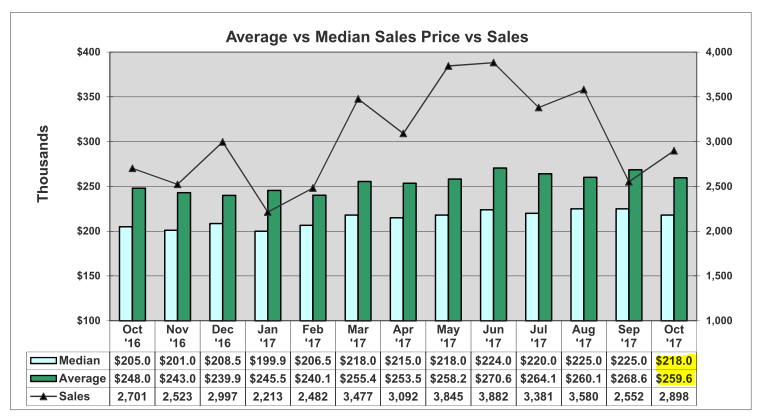 The inventory of homes for sale remains near a record low.  As of October, the latest housing data we have, the number of residential properties for sale through the Orlando Reginal Realtor Associationis 8,464.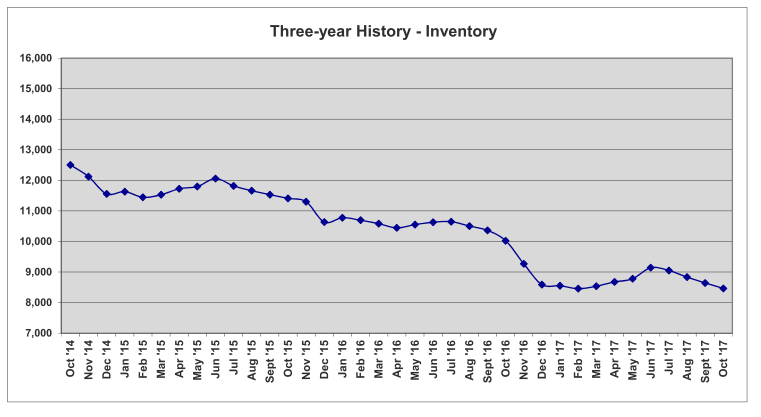 Those that bought a home in 2016 will probably enjoy the lowest mortgage interest rates that we will see in some time.  We have spent most of 2017 at a mortgage interest rate above 4% for a 30-year loan.  The market has adjusted to that.  Interest rate will continue to be an important factor to shape the 2018 market.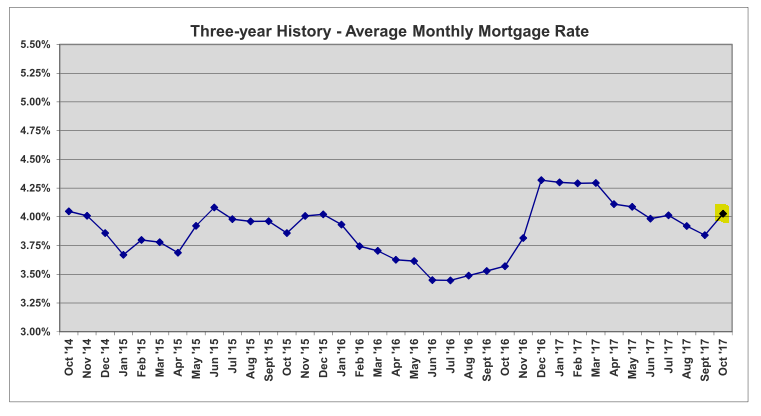 On the positive side, 4-5% is still an incredibly low interest rate.  Those of us that have been around a while can certainly remember much higher rates.  We are used to this prolonged low interest rate environment but we will no doubt "survive" as rates rise higher.
Stay tuned for the January 2018 Orlando Real Estate Journal.  We will share with you some market projections for the coming year!
We'll stop here.  We sincerely wish you a truly wondrous holiday season.  May you enjoy the fruits of your labor and the warmth of loved ones in the remainder of this year.
Yien and The Yao Team.