For years we have kept a running directory of local businesses through the "Neighbors in Business" section of our quarterly newsletter. This is a free, one-line advertisement that we have offered to our neighbors who own their own business because, as small business owners ourselves, we know how hard it can be to get your name out there. The popularity of this directory has begun to outgrow the space available in our print publications, so we are moving the permanent directory online, for all of our readers to view at their convenience! Don't worry, our Neighbors in Business will still appear in the newsletter on a rotational basis. If you can't find what you're looking for in the newsletter, just take a look at this page!
---
Accounting
CPA Accounting & Tax Services

    407.382.6658
Sonia Narvaez, CPA, PA  –  Business and personal tax preparation, audit representation, bookkeeping, payroll & many other services
---
Automotive Services
Pitsoil    407.403.6767
Juan  –  Oil Change services at your location. We provide a professional service with the ultimate technology. We serve any car at your home, job or anywhere.  pitsoil.com    services@aaoilchange.com
---
Beauty & Health
Avalon Park Home Health Care    407.720.3830
Terese  –  Distinctive Excellence in Home Care from Skilled Care to Companion Care All While Aging in Place.
Fashion Cuts Salon    407.914.8575
Get an AMAZING LOOK @ AFFORDABLE PRICE! 11618 E. Colonial Drive, 32817
Florida Foot Care

      407.906.3987
Dr. Jasmine Raymond – "The Ugly Toenail Doctor" Mobile podiatrist specializing in toenail restorations. TheUglyNailDoctor@gmail.com  facebook.com/TheUglyNailDoctor
hOILy mOILy!

    407.252.3497
Darlene  –  Learn how pure essential oils can be used to empower your family with emotional and physical wellness options that are natural, safe, and most importantly, effective!  mydoterra.com/hoilymoily
---
Cleaning Services
Aqua Bins cleaning    321.301.6168
Jason  –  Aqua Bins is a 100% environmentally friendly service specializing in cleaning and sanitizing of trash and recycling bins for Residential & Commercial Service. Full Mobile Service – We Come To You!  aquabins.com  jason@aquabins.com
Ethan Elledge Pressure Washing    407.902.9933
Over 8 years experience pressure washing, using owned professional grade equipment. Spectacular cleanings of any driveway, patio, sidewalk, curb, roofs, gutters, etc. at up to half the price of competitors. My process begins with a chemical treatment to lift up all of the dirt off the surface, followed by precise pressure washing. Text or call for a free estimate, I'll work around your schedule!
ENEC+ Eco cleaning    407.463.4306
Residential and commercial Eco cleaning solution and handyman services  Ecocleaningorlando@gmail.com
J & W Residential Cleaning    857.498.1007
Willie  –  Residential cleaning available for one-time or weekly service.
---
Coaching
Catalyst Coaching Strategies    407.403.3175
Brock Young  –  Leadership Development:  Help you discover & grow your potential by engaging an on-going journey of leadership growth and impact.   Private, personalized coaching, Impact Group/Lunch-N-Learns, speaking, workshops, & seminars  byoung@catalystcoach.org
Mental A-Game, LLC    407.797.7663
Coach Barb KiaI – Learn proven mental game strategies to boost your confidence, increase mental toughness, and enhance performance! Acquire skills that lead to mental toughness and confidence for sport and life. sportsconfidencetips.com   mentalagamepro@gmail.com
Sportsen 

  407.497.1433
Coach JC  –  Soccer clinics and private lessons.  Improve your soccer skills  (Technique, speed and agility)  Reach the next level!  Jcescandon@gmail.com
---
Counseling
A New Path Counseling, LLC    407.476.5994
Tanya Alvarado, MA, LMHC  –  Provides individual counseling to children, adolescents and families. Go to anewpathcounsel.com for more info.
Delphini Solutions Psychology    321.947.8170
Dr. Elaine Kring  –  Office (Avalon Park) and online relationship, family, and individual counseling.  Free phone Consultation.  Get the support you need, when you need it. delphinisolutions.wixsite.com/delphinipsych
Dr. Samantha Rae, PLLC    407.759.5835
License psychologist with over 10 years of experience working.  Helping professionals find peace & happiness with online therapy. Book your no-cost Discovery Call: drsamantharae.com   Email hello@drsamantharae.com
Meliorism Counseling, LLC    407.434.9877
Marisa Bovey  –  Licensed Mental Health Counselor providing individual, couples and family therapy to improve better overall functioning.  Call me for a free phone consult!  mbovey.counseling@gmail.com
Michelle C. Monk PhD    312.246.0814
Licensed Clinical Psychologist- Provides individual and family therapy in office or online to children, adolescents and adults.   michellemonkphd@gmail.com
---
Crafts
Creative Memories    407.620.5725
Debbie  –  Scrapbooking materials & supplies – host crops for new & seasoned scrapbookers.
KT Artistry LLC    407.704.7773
Kaitlyn  –  Enjoy the paint and sip experience of creating your own piece of personal
art in under two & a half hours! No experience required.
---
Dentistry
Alafaya Pediatric Dentistry    407.815.5543
We specialize in keeping kids happy and healthy by focusing on providing exceptional service to promote bigger, brighter smiles. Our goal is to provide a pleasant and positive experience for both you and your children while focusing on your specific needs.  https://www.alafayakids.com/
---
Education & Tutoring
Child Care & Tutoring    407.369.2387
Elizabeth Carroll  –  Red Cross CPR & First Aid Certified. References Available  lizzylittlee@gmail.com
Linda Star Tutoring Services   

914.450.0469
Linda – email: lindastartutoring@gmail.com – Reading and Writing support for students based on the individualized support they need outside of the classroom from an Experienced Educator, to assist in their success.  https://www.lindastartutoring.com/
---
Fashion
Fashionality Personal Wardrobe Stylist    407.617.2425
Christina Marsico-Harvey  –  Fashionality is a personal styling and wardrobe consulting agency that merges fashion forward thinking with your current wardrobe to create fresh and new looks that will reveal your style.  www.fashion-ality.com
---
Financial Planning
Ken A. Bradshaw, CRPC®, AAMS®, CPFA – LPL Financial Planner 321.662.1181
Ken Bradshaw  –  Longtime Stoneybrook resident. Retirement, Income and Annuity strategies, Advisory and fee-based planning, and Life / LTC Insurance.  kabradshaw@aol.com
---
Home Remodeling
A Better Choice Blinds & Shades    407.592.5985
We do all types of window coverings: Blinds, Shades, Shutters, Draperies, Cornices & Bed Coverings.   info@abetterchoiceblinds.com
All Floors of Orlando

    407.243.2685
We are a local veteran, family owned and operated floor covering business. allfloorsoforlando.com
Bath Reglazing Pro    407.485.8546
Jose  –  Specialize  in bathtubs refinishing, tub and tile reglazing & countertops resurfacing. We work with investors, homeowners and multifamily property managers to restore ugly bathrooms and countertops. Free Quotes!
---
Insurance
Don McManus State Farm  Insurance    407.281.0034
Kris, Don, Stephaine or Pam  –  Offering Auto, Homeowners, Renters, Life and Business
J. Meyers Insurance Group    407.273.0230
Kris Keebler  –  Offering Insurance for your home, cars, businesses, life, toys, and everything in between, since 1974.  kkeebler@jmeyers.com
---
Landscape & Lawn Care
Hometown    986.516.0653
Juan  –  Specialist in irrigation systems, sprinkler repair, broken pipes, set up timers. Also mowing, trimming, weed control.
Oasis Lawn and Landscape Care    407.403.3175
We take care of everything so you can simply enjoy your beautiful yard.  Mowing, trimming, weed control, fertilization, landscape design, pressure washing.  Additional services available.  contactus@myoasismaker.com
---
Marketing
Compass Marketing Group
 

   407.955.2565

Digital marketing, website development & traditional advertising & collateral creation. bharvey@compassmarketinggroup.com
---
Movers
1st Class Moving & Storage    407.456.7668
Hassan  –  27 years in business. Local & Long Distance moving, packing, de-cluttering and climate-controlled storage. Mention The Yao Team for a special discount offer.
---
Orthodontics
Dr. Ross Taddeo Orthodontics    407.482.3700
Dr. Ross Taddeo  –  "Home of the Killer Smile" The modern choice in Orthodontics. Fast results with no additional cost! Recognized as Orlando's Top Dentist offering the latest dental technology including Iconix Aesthetic Braces, iTero® scanner, Invisalign, and many other innovative treatments. Contact us today for a complementary exam.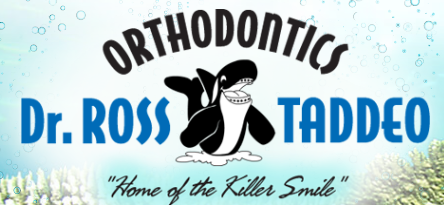 ---
Painters
Dimon Professional Paintings    David Diaz: 407.928-6174   or  407.382.3701
Quality Painting. Reasonable Pricing.
Santoro Painting Co.    407.207.8407
Anthony Santoro  –  Highest Quality, Lowest Prices. 28 years of painting. Interior & Exterior painting. We also specialize is Faux Painting.  ajspainter@truevine.net
---
Pet Care
Econ River Animal Hospital    407.568.0724
Christopher T. Mole D.V.M  –  We are Stoneybrook residents and we provide Sunday pet shot clinics at the Stoneybrook fitness center as well as a full service medical facility with extended Saturday hours.  https://www.vipvets.com/
---
Piano Tuning
Victor Bird Piano Service    407.234.4640
Vic Bird  –  Piano tuning/service in Orlando since 1975. Now residing in Stoneybrook.  vic@victorbird.com
---
Pool Maintenance
Florida Leak Locators    407.930.4321
Francisco Mata Schwank – We specialize in pool leak detection & repairs.   Leakteam.com
Perfect Pools Of Orlando    407.947.1662
Richard Gump  –  Stoneybrook resident since 2004.  We provide quality swimming pool maintenance with weekly service or one time service is available.  We offer pool school and system repairs as well as screen repair & pressure washing.  Free estimates.
---
Roof
Roofing and Reconstruction Contractors of America

    407.534.7825
Daniel Diab  –  With over 25+ years' experience, we know every kind of roof and roof material, including asphalt & asphalt fiberglass shingles, composite, metal or rubber roofing, and every type of pitched roofing and flat roofs. Contact us for a FREE Roof Certification.    Roofing & Reconstruction Contractors of America
Email daniel.diab@rrcaflorida.com
---
Solar
Titan Solar Power

    407.534.7825
Daniel Diab  –  Titan handles all aspects of a solar installation.  We take pride in our work and know that it will stand the test of time. titansolarpower.com 
Email daniel.diab@rrcaflorida.com
---
Senior Advisors
North Star Senior Advisors

   407.796.1582
Our Mission is to offer FREE support and guidance through your transition into senior living. www.northstarsa.com Veronica Quinones veronica@northstarsa.com
---
Technology
On-Site Computer Support

   407.491.5684
Jason Chestnut  –  Data Recovery, Repairs, Upgrades, Virus Removal, and Instruction all completed on-site.  Serving all systems Mac, iOS, and Windows throughout Waterford, Eastwood, Stoneybrook and Avalon Park  jason.chestnut@gmail.com
Third Eye Vision Security & IT    407.312.9006  Peter
Professional installation of HD Security Cameras, Alarm Systems, Home Theater systems  www.ThirdEyeVision.com