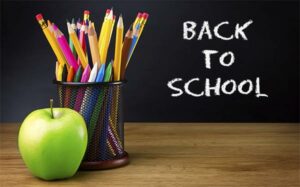 Happy August!  Every month when I sit down to write a new article, I review what I wrote one year ago and contemplate what has changed in one-year's time.  It's always thought-provoking and enlightening.  It's interesting to revisit the August 2022 article and see how far we've come:
https://theyaoteam.com/housing-market-continues-to-transition/
One year later, August 2023,  what did NOT happen:  Recession.  Housing market crash.  Interest rate decrease.
No recession (maybe):  After one year of looming recession warnings, the American economy appears resilient.  Some economists are calling it a "rolling recession", where some industries are shrinking but the overall economy manages to stay above water. The government estimated that the economy expanded at a solid 2.4% annual rate in the April-June quarter, an increase from the 2% rate in the first quarter.  A range of recent economic data has come in better than expected.  Many threats did not materialize or escalate as feared.  Remember the fight in Congress over the debt ceiling?  How about the banking collapse that started with Silicon Valley Bank?  Even though we are not fully out of the woods yet, there are certainly more reasons to be optimistic than one year ago.
No housing market crash:  We have certainly heard a lot of opinions over the past year.  Many were of the variety that the prices are going back to pre-pandemic levels.  We always say we have to see it in the comps.  Pricing trends have to be established in data.  Different properties and neighborhoods definitely fared differently over the last 12 months.  Some held value better than others.  We told some of our hopeful buyers "we just don't see it" when they looked for price decline in areas where they wanted to buy.  The pricing correction seems to have happened during the 4th quarter of 2022 and 1st quarter of 2023.  Some ask "where is the housing crash?" as national sentiment begin to suggest that it might already be over.  Over the 25 years that I've been in the real estate business, I've found supply-and-demand to be the most reliable indicator of pricing tends.  Since I've been seeing strong demand and tight supply in the Orlando market, I do not see how a housing crash could occur here.  Correction? Yes.  Crash? No.
I do see a lot of pricing confusion in the market, sometimes it looks like prices are rocketing. Other times it looks like prices are tanking.  I attribute it to the proliferation of online valuation sites and their often inaccurate estimates.  Fewer agents now know how to properly price a home based on market data.  Many just list homes at whatever Zillow, or other auto-valuation websites say.  The most common reason a home stays on the market is that it's priced wrong, not that the market is stalled.
Current Challenges:  Not everything is rosy.  This market is certainly challenging.  Most now accept that interest rates are going to remain high for the foreseeable future.  With a 7% interest rate, it costs much more to buy a home now and that is a market reality.  The property insurance crisis in Florida has changed the way a home is sold.  Getting home insurance is now more difficult and costly than ever, surpassing financing and appraisal as a deal-breaker.  It's more and more common to see transactions close with Citizens Insurance, the government-run "insurer of last resort".  Many homes do not even meet the Citizens requirements.  Nowadays, we discuss a home's insurability when talking to potential home sellers about listing their home.  When showing homes to buyers, we check the roof and air conditioner's age before anything else. We had several transactions this year that were contingent on getting a new roof, new A/C, new water heater, or other plumbing and electrical upgrades being completed before the homes could be insured, and sold.
We, as real estate professionals, also do not like crazy markets.  We look forward to a more normal market ahead, where logic prevails.  And we look forward to helping many of you accomplish your goals.  As always, we love to hear from you!
Until next month, take care!   
 ~Yien and Alysa Yao

Copyright © 2023 Yien Yao, LLC, All rights reserved.